Grantchester
the village and community of Grantchester
Grantchester Cricket Club
After many years, the cricket club has recently reformed in Grantchester. Please visit the Grantchester Cricket Club website for further information and match reports.
Barrel Race 2010
Please click here for the 2010 Grantchester Barrel Race report
See also what the Cambridge News had to say at http://www.cambridge-news.co.uk/Home/Barrel-race-is-a-smash-hit.htm
Advertisment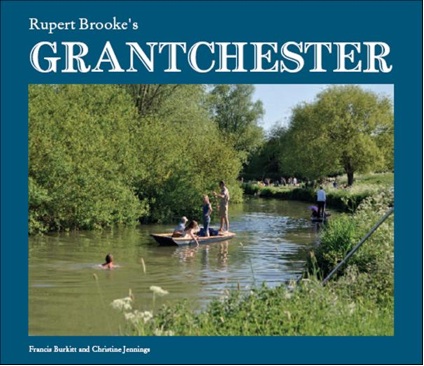 Two long-standing residents of Grantchester have produced a lovely book in anticipation of the centenary, in 2012, of Rupert Brooke's famous poem The Old Vicarage, Grantchester.
The book celebrates the poem and the village that was its inspiration. It will be a delight to those who know the poem already, and a good introduction to those who do not, in particular the younger generation. It contains the full text of the poem, a short biography of Rupert Brooke and history of Grantchester, and an explanatory commentary on each section of the poem. It is illustrated on each page by beautiful and evocative photographs of the village and its surroundings. All proceeds will be passed to local good causes.
Ordering information: [pdf]; [html]; [txt]
See also www.rbgrantchester.co.uk for more details.
Maps, etc.
Suggestions
We would like to hear what you would like to see on this website. The website is provided by Grantchester Parish Council, mainly for the benefit of people living and working in the village with some information for visitors. Please tell us what you would like to see here.
Links
Information
BBC Weather Forecast for Cambridge